Vaporesso Target Pro 2.5mL Ceramic cCELL Tank
Vaporesso Target Pro
2.5mL Ceramic cCELL Tank
22mm Diameter
2.5mL Juice Capacity
Superior Stainless Steel Construction
Pyrex Glass Reinforcement
Leak-Resistance Design
Convenient Top-Fill Method
Adjustable Airflow Control at Base
cCell Ceramic Coil System
0.5Ω SS cCell Coil Rated for 20 – 40W
0.6Ω SS cCell Coil Rated for 40 – 75W
Adjustable Juice Flow
6mm Shorty Drip Tip
Gold-Plated 510 Connection
Package Contents:
1 x Target Pro Tank
1 x Pre-Installed 0.5Ω SS cCELL
1 x 0.6Ω SS cCELL
1 x Spare Pyrex Glass Tube
2 x O-rings
1 x Manual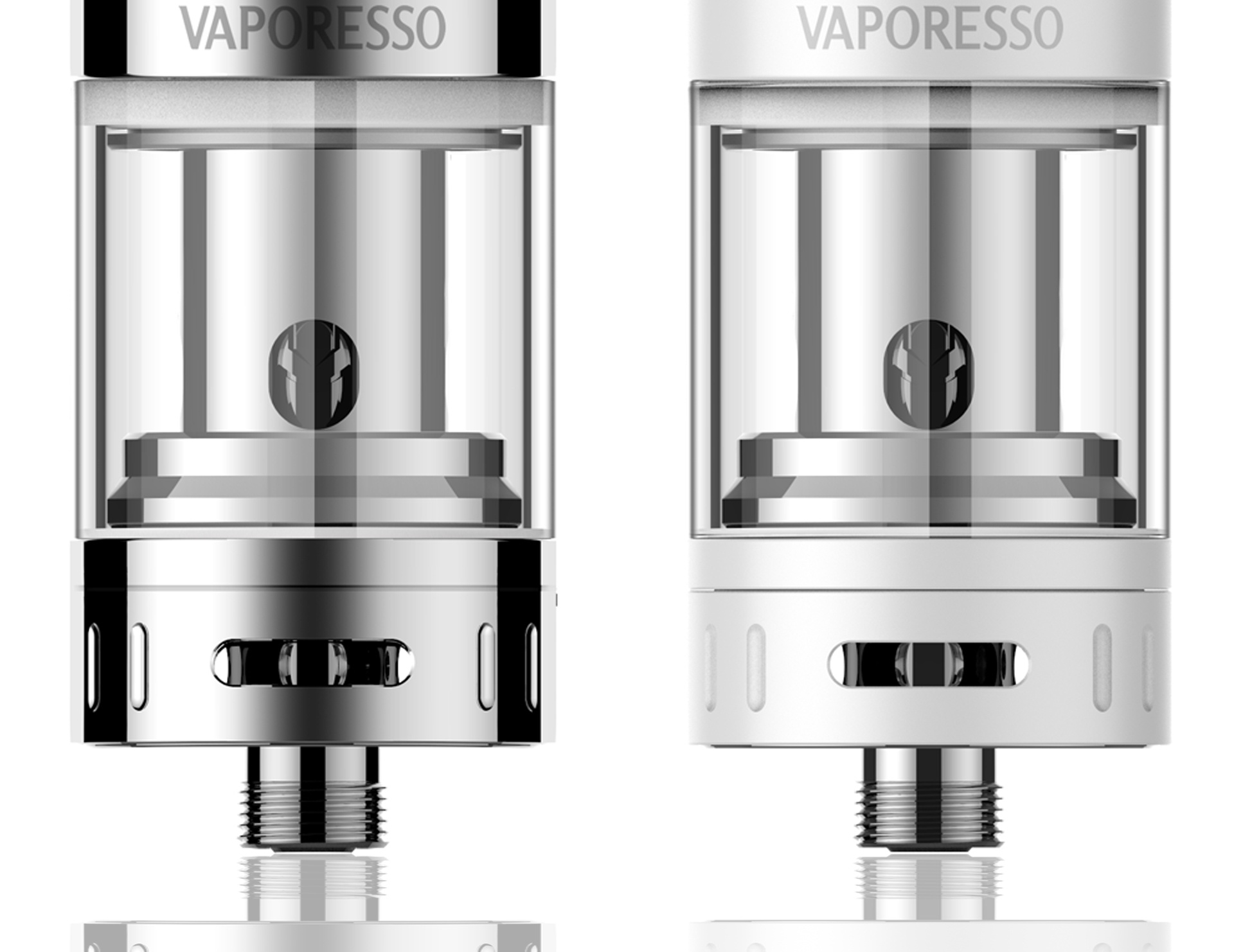 Easy to Use, Powerful and Effective Tank for Any Mod
The Target Pro Tank treads the line between ease-of-use, tank capacity, customisability, and compatibility perfectly. It includes the safety and mess-free elements that casual vapers love, such as simple top-fill and leak-proof 2.5mL pyrex casing. It also includes cCELL coils which can be swapped for the metal that suits your tastes and can be used at higher temperatures than most other coils, yielding purer taste and more vapor! The Target Pro Tank looks great! Its sleek design comes in a variety of 5 colors to suit your taste and the mod you're using it with.
Once You Go cCELL, You'll Never Go Back
Vaporesso's cCell Coil is a real game changer. This revolutionary porous ceramic coil delivers the truest taste of your e-juice in comparison to a cotton wick which can taint your hit as it is easy to burn out. The cCELL can handle higher heats than competing coils, producing more vapor and a pure taste, untainted by any unpleasant burning.
It was developed to provide:
• A Non-Spit Experience
• No Dry Hits
• Far More Durable
• Purer Taste
• Available in Different Metals to Suit Your Preferences
• TCR Compatible
• ROHs & MSDS Approved for Your Safety
The cCELL is truly beyond the ordinary, providing better performance than regular coils and is highly compatible, working with almost any standard vape tank or kit. Try the cCELL and enjoy its taste and performance. You won't go back!